02/4/2018 21:21:43
When is the deadline for Valentine's Day orders?

It's important to us that you receive your chocolates in time for Valentine's Day and so that your festive celebrations play out in the best way possible. Planète Chocolat are promising to deliver your gift on time, thanks to our courier service DHL EXPRESS. 

 We recommend that for any European deliveries, you place your order by midday on Tuesday 13th February at the very latest, so that it is delivered on 14th February. For destinations outside of Europe, please refer to the given timeline on our delivery page. 
Can I plan a delivery date with my order for Valentine's Day?
 
Yes. While ordering, you have the option of specifying a desired delivery date (please note we can only guarantee the date, not the time). Please send us your delivery instructions in the comments of your order, at step 3 :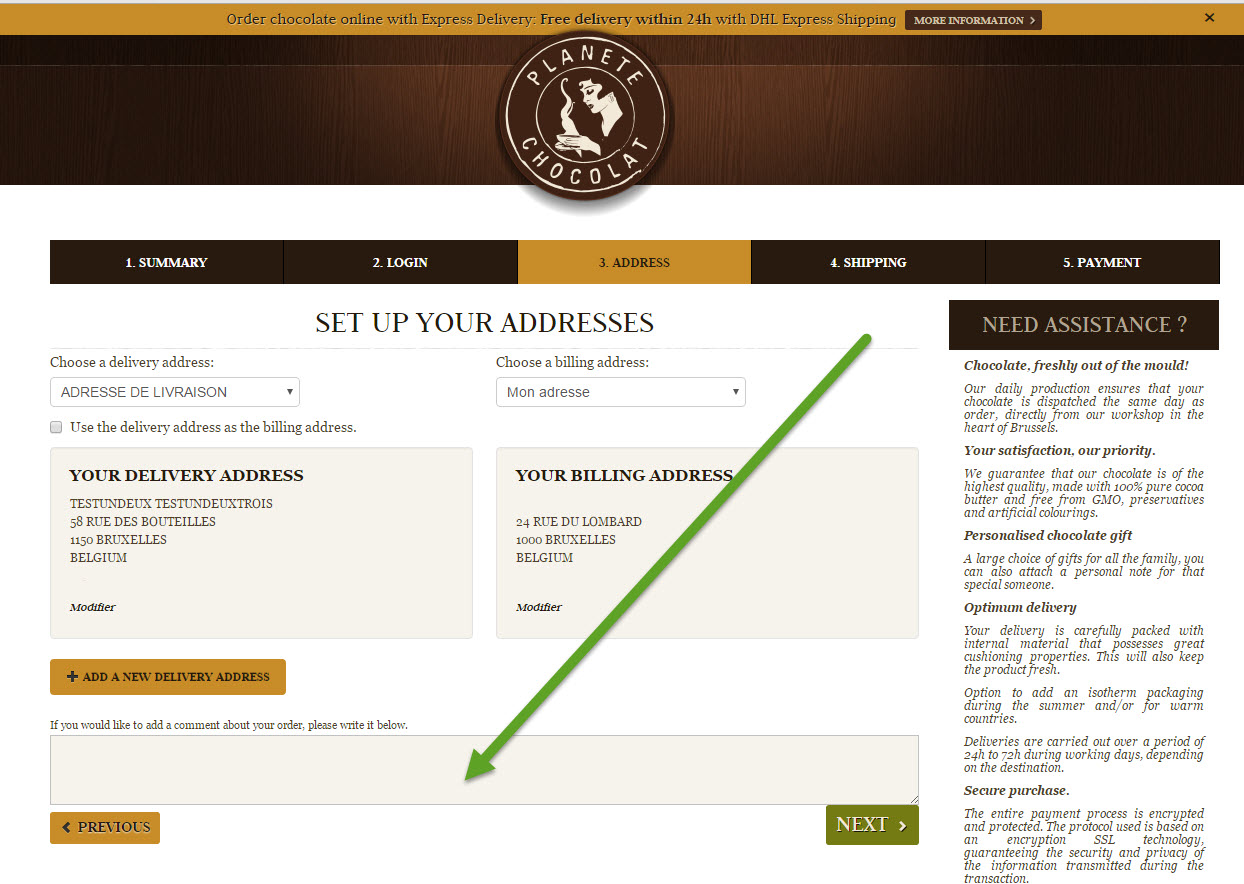 Produits liés