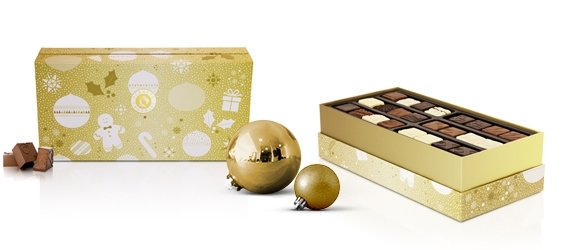 Christmas chocolates
Give an extra tasty touch to your Christmas meals thanks to our selection of luxury handmade Belgian chocolates. Our Champagne truffles will be the gustatory fireworks come dessert time.
Or for a surprising treat, let your guests taste our fiery chilli chocolates! Browse over our selection of biscuits, they will thrill old and young alike, all gathered round the Christmas tree. And why not decorate it with our Christmas chocolate baubles? For a personalised table setting, display our chocolate letters to let your guests know where to sit.
Christmas magic has never tasted this good!