Controlled temperature for the chocolate delivery.
Controlled temperature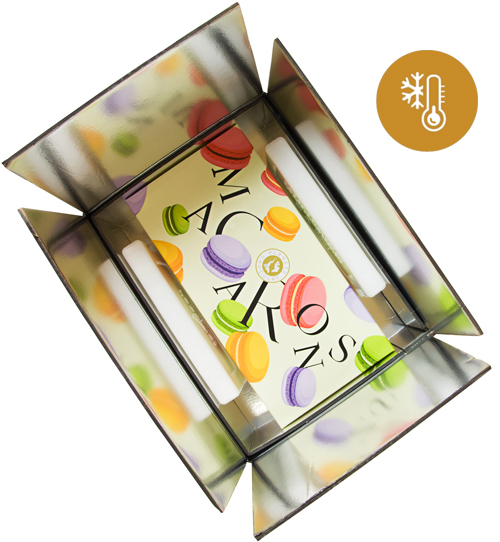 Won't my chocolate melt?
We highly value our Belgian chocolate being delivered under the best conditions, regardless of how high the local temperature is. Planète Chocolat considers the condition of your order to be of special importance.
We wrap your chocolate in a special isothermal package invented by cooling specialists.
A high-quality, isothermal transport solution that guarantees ideal cooling conditions!
Your chocolate is sensitive to heat and fragile, therefore it is protected from impact and kept at a temperature under 68 degrees Fahrenheit until it arrives at its destination. In so doing, delivery is possible world-wide, even in summer. Thus, quality and taste are always guaranteed.
What is the cost of the service?
This service is completely free. We observe the weather conditions prior to every delivery and automatically add an appropriate packaging if necessary.
Is this isothermal packaging environmentally friendly?
Planète Chocolat is conscious of its responsibility towards the environment and has chosen an ecological technology that is 50% less destructive to the environment than polystyrene. The strong isothermals, compactness and lightness also contribute to energy savings. In contrast to numerous other insulations, this one is reusable. Once it ends up in the recycling process, it does not need any special reprocessing.