Who is Planète Chocolat ?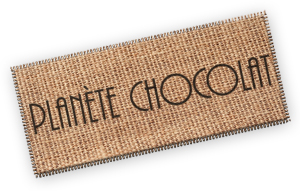 Belgian chocolaterie Planète Chocolat is one the few artisan chocolateries to be found in the heart of Brussels.
Planète Chocolat develops its ideas in order to offer the best quality Belgian chocolate possible. All of our products are made from 100% pure cocoa butter, without conservatives or GM foods.
Above all, Planète Chocolat is… a team of hedonistic, talented and passionate chocolatiers, who constantly conjure up new, innovative ideas to blend chocolate with new flavours, and to mould it in new ways to make it just as much a treat for the eyes as for the palate. They take equal care in their choice of primary ingredients as they do in making pralines, genuine chocolate sculptures, thus guaranteeing the best quality Belgian chocolate possible (100% pure cocoa butter, without conservatives or GM foods).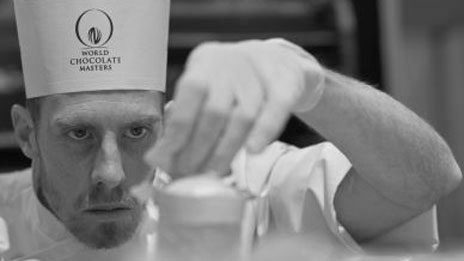 Planète Chocolat is proud to have collaborated with Ryan Stevenson, who holds the trophy for 'World's Best Praline' from the 2009 World Chocolate Masters. And with an equally seductive title, he was named 'Belgian Chocolate Master' in 2008, and again in 2010. Ryan Stephenson was able to share his art, his passion and his taste for chocolate with us throughout our workshops over a six-month period.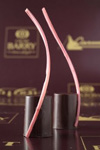 Ryan Stevenson's winning praline contains a caramel made with the fruit of the calamondin tree (a small orange tree), and a ganache made with tonka beans. 
Planète Chocolat welcomes you to its team, to teach you the techniques of making Belgian chocolate so that you can produce your very own pralines. 
A day in Brussels, rich in chocolates #Backstage
Joy, lightness, good mood, which represents the image we have of our beautiful city of Brussels! In this friendly atmosphere, you will (re)discover our chocolates made from enthusiastic master chocolate makers since 1991. Click here for more photos of our chocolate campaign with Miss Belgium!
Planète Chocolat, also means…
– Chocolate demonstrations
This involves explaining the story of chocolate and its origins, as well as how pralines and caraques are made, all with a touch of humour and in a friendly atmosphere. While visitors attend the demonstration, they have the chance to see our chocolatiers working through the windows in the adjacent workshop. The chocolate demonstration is followed by a degustation of artisan pralines and hot chocolate.



– Chocolate Workshops / Team building
Participants are lead by one of our chocolatiers. They walk into our workshop and can make their own pralines, from the moulding stage to finally removing it form the mould. Each participant receives a small gift: a bag of pralines that have been made during the workshop. 


– Planète Chocolat Tour
This is a guided visit through Brussels' central streets. This cultural visit allows participants to discover the most famous monuments of our town, such as Manneken-Pis, la Grand Place and the Saint-Hubert Galleries. Throughout the itinerary, visitors take part in some little games, in the form of a quiz. It's an original way to discover some of the cultural treasures of Brussels.
– Planète Chocolat travels for your events !
Are you organising an exposition, a wedding, a reception, a fair, a general meeting, a sales promotion, a conference or even a village festival? The Planète Chocolat team will travel for your event! You don't have to take care of anything; we'll bring all the equipment necessary.
All that's left for you to do is savour the moment, and the degustation ! 
With some 55,000 visitors per year, Planète Chocolat has become an unmissable experience and an event in its own right, a true ambassador of the world of Belgian chocolate.