11/29/2021 16:25:05
Saint Nicholas, a chocolate tradition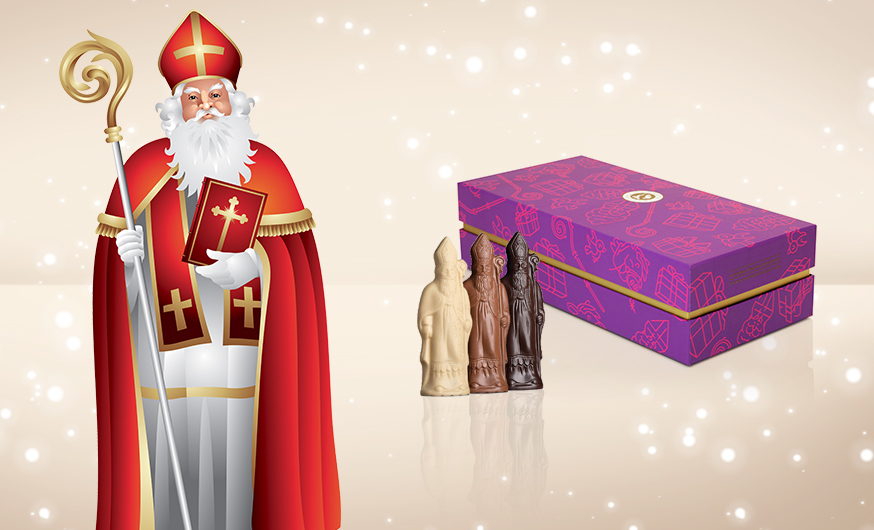 Saint Nicholas' Day is a holiday in the month of December that is celebrated in many European countries. This is the case in, for example, Belgium, France, the Netherlands and the UK. The traditions and origins of the holiday might be different depending on the location, but all have one common element: they involve distributing gifts and sweets to children.
First, a man.
At the root of the holiday and the character that accompanies it is a man. Nicolas of Myra was the archbishop of Myra. He was especially known for his sense of justice and his good deeds. Among other things, he protected his town from famine, obtained a reduction in taxes from the emperor and saved young people accused by a corrupt judge. Not to mention his most famous act: proving the innocence of officers wrongly accused of plotting against the emperor.
Next, a Saint.
Nevertheless, there is another Nicolas of Myra, a little different but just as well-known. This is the religious version of the famous Saint Nicholas. Not only is he the patron saint of scholars, sailors, merchants and many others, but he is also known for performing many acts in addition to those attributed to his counterpart. Along with his miracles, he is famous for having given three sacks of gold to a father forced to prostitute his daughters to pay their dowries.
Finally, a cultural icon.
Although it began as a holiday for for sailors and merchants, Saint Nicholas' Day gradually transformed into a celebration for children. It became a tradition that an old man with a white beard brought gifts and/or sweets to young children. He is also, in some countries, accompanied by a companion in a long black coat: Father Whipper. The latter is supposed to give a lump of coal or a potato, and sometimes even a spanking, to children who haven't been good.

All in chocolate.
You might ask, what does this have to do with chocolate? In Belgium, according to tradition, children receive chocolate. Most often, the chocolate is in the shape of Saint Nicholas or one of his companions such as Father Whipper or a donkey. Sometimes more traditional sweets are offered, such as the chocolate bars or cookies that children love.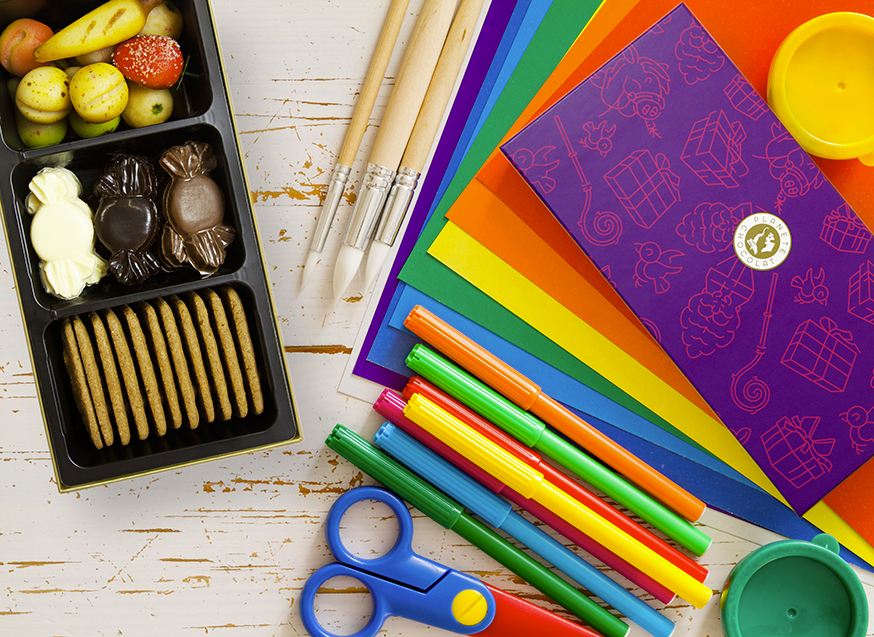 Produits liés