04/23/2020 13:42:46
Chocolate gifts for the mother's day
May is here, and that means Mother's Day is coming round again! It's time to start thinking about all the lovely gifts you can buy. But do you actually know the origins of Mother's Day?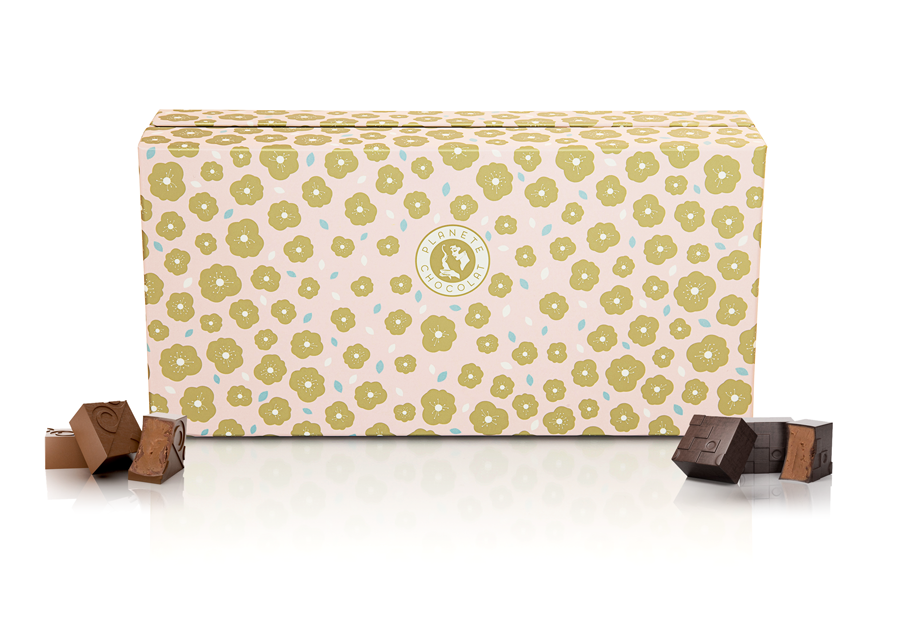 An ancient celebration
The first records of a celebration in honour of mothers date back to the period of Antiquity. In Greece, ceremonies to honour the arrival of spring were organised in Rhea's glory, the goddess mother of Poseidon and Zeus, and the great goddess Cybele. ¬So, this homage took place not only in Greek mythology, but also Phrygian and Roman mythology. In Asia Minor, this worship was carried out on the Ides of March (15th March). In Rome, 'matrons' celebrations took place on 1st March, the matron resembling the mother of the family, dignified and respectable, taking care of a good family life.
Mother's Day in the 20th century
Like many pagan cults, in Europe this celebration was reintegrated into Christianity. Thus, in the 15th century, England celebrated at the beginning of Lent, and marked the fourth Sunday of Lent 'Mothering Sunday'. Mother's day as we now know it was developed across the Atlantic. In 1908, the United States established Mother's Day thanks to a school teacher, Anna Jarvis, who wanted to fulfil the wish of her deceased mother: to create a celebration in homage of all mothers. From this date onwards, many countries decided to adopt this tradition, notably in 1914 in the United Kingdom, and 1923 in Germany. In France, the government established Mother's Day in 1929, during the pro-family policy between the wars.
Gourmand gifts to please your mother
Aside from offering your mother kind words or pretty poems, why not go down the gourmand route? With its delicate and refined flavours, chocolate holds its place as being a safe option. Nevertheless, play the originality and elegance card and go for something with a dark praliné heart, delicately personalised with your mother's name on top. Be creative with the aesthetics of the boxes, filled with chocolates and truffles that conceal lovely gastronomic jewels inside, individualised to everyone's taste buds: intense dark chocolate, fondant white chocolate, raspberry praline ganache, crisp leafy pralines, etc.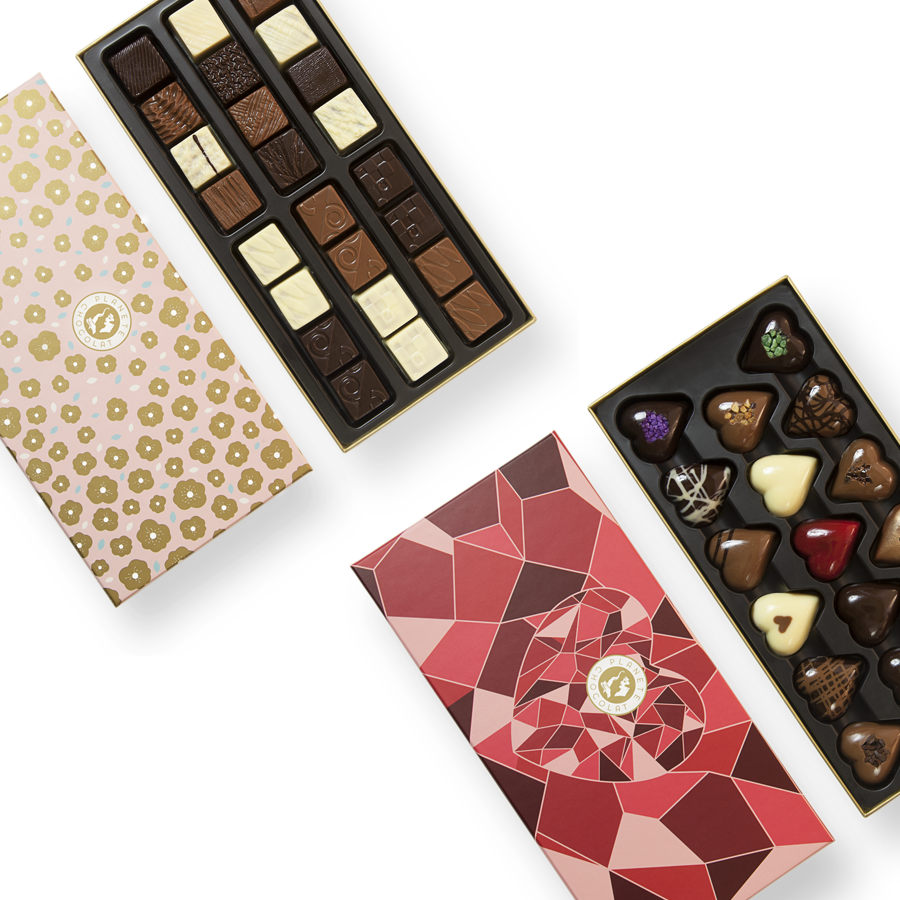 Don't hesitate to discover the whole range of chocolates available to voluptuously and exquisitely accompany this Mother's Day, taking place on 10th May in Belgium + US and 7th June in France!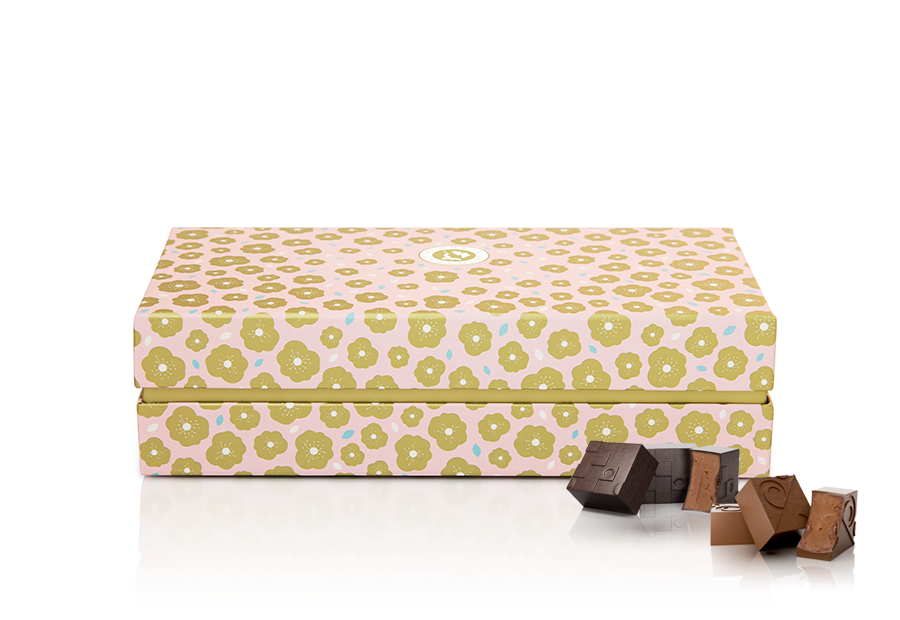 Produits liés