08/20/2020 15:14:41
The Macaron of August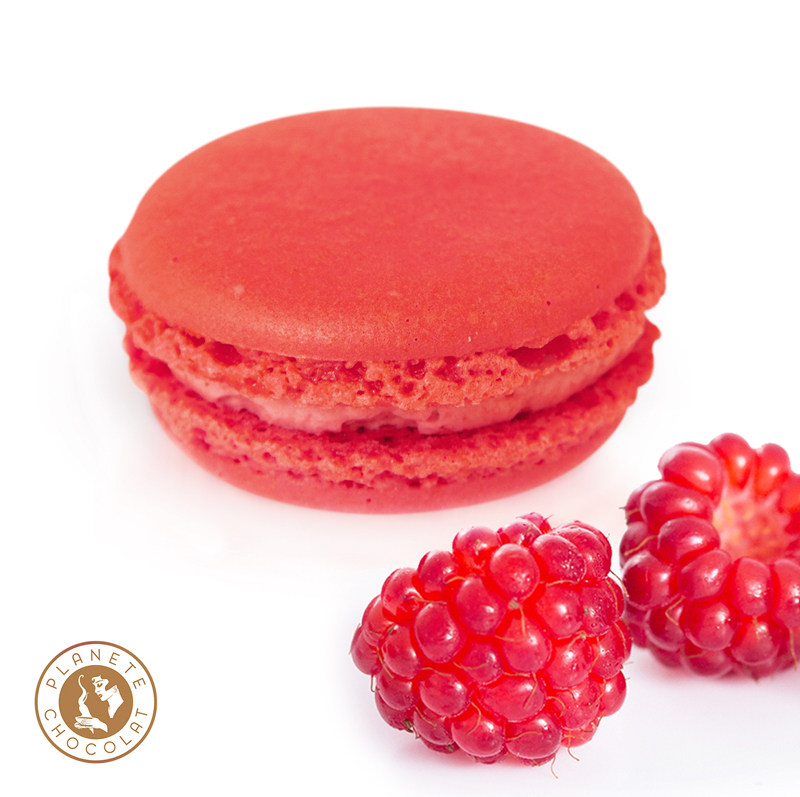 RASPBERRY
It is under radiant sunlight that this sublime macaron sets out all of its beauty. Originally from European mountainous areas, the exquisite raspberry has delicately crept up to the creamy centre of the butter flavoured ganache.
It is with great pleasure that the chocolatier Planete Chocolat has created an appealing macaron that is both bursting with colour and flavour and has made a mark with these little red fruits that are on the tart side.
Such a fantastic dessert or snack to enjoy during parties, this raspberry macaron is sure to please children and adults!