09/17/2017 11:57:05
September's chocolate macaron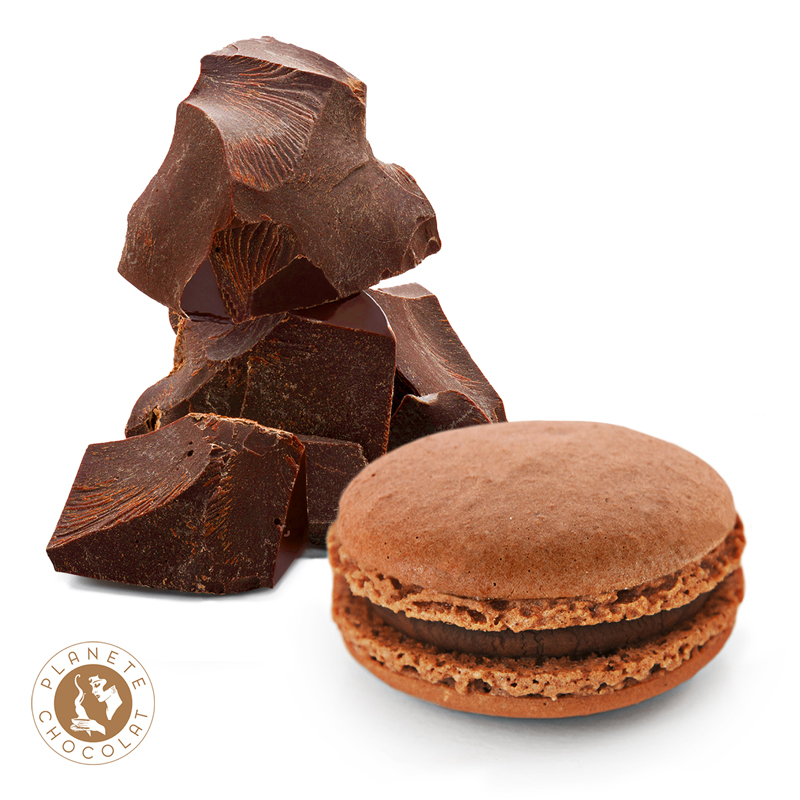 CHOCOLATE
In order to get through the day as easily as possible, the chocolatier Planete Chocolat has come up with a macaron that cannot be ignored. Crunchy on the outside yet soft in the middle, this is one of the ways we appreciate this savoury macaron made out of 100% pure Guatemalan chocolate.
In all its simplicity, this ample cocoa pastry brings out intense chocolate flavours. A dessert for every occasion, this macaron is essential to bringing you all the luck and getting you through the day.
Notice to chocolate amateurs: you are in for a treat!